Kustom Heating and Cooling is currently running two great specials this season. Simply request our e-coupon now to start saving.
Our first great offer is $25.00 off the purchase & installation of a whole house humidifier. Having a whole house humidifier not only helps reduce heating costs in the winter, it also helps reduce common colds and irrations commonly associated with cold weather. It will also help to protect your home furnishings from over drying and cracking
The second great offer is a $20.00 off a Clean and Check which includes a complete cleaning and thorough inspection of your homes heating or air conditioning. It not only saves you money over the lifetime of your system, it reduces energy costs by running at optimal performance.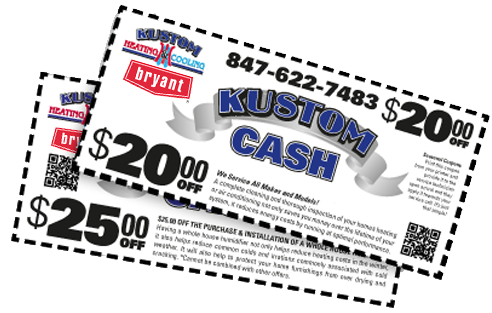 Request your email coupon now...